In the beginning : objective analysis of voice quality


Sometimes relationships with our customers develop in quite spectacular ways.  Such is the case for Opale's relationship with a major European voice services provider, dating back to 2009.  At that time the provider was seeking objective analysis of voice quality in its Engineering labs.  So the company sent out a small managerial and technical team to investigate the tools on offer.  As a result, there was an opportunity to present and demonstrate the MultiDSLA platform.  Not only that, but to begin to explore with the Engineering team the complex inter-relationships between packet performance and perceived voice quality.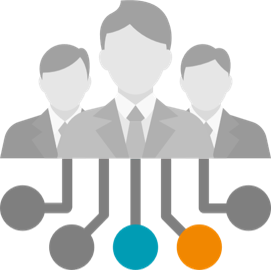 The team was immediately impressed by the insights available from the platform and soon adopted it to make quantitative measurements in their technical environment.
Moving on: 120 VoIP nodes and 44 analog nodes 
Now roll the calendar forward from 2009 to 2020.  One platform with two analog nodes has become five platforms with 120 VoIP nodes and 44 analog nodes.
The focus has shifted from Engineering to Operations.

The platforms operate 24/7 making tens of thousands of measurements every hour.

Alerts are generated on exception and reports are produced for management review.
In short, a lab test facility has been transformed into a network-wide active monitoring capability.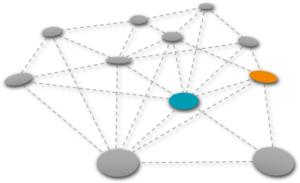 The drivers: Voice Quality becomes a key performance indicator 
What happened to bring this about?
Here is the interesting part.  The client began to recognize Voice Quality as a key performance indicator for their business.  They realized that the language of MultiDSLA is also the language of their customers.  After all, "Jitter of 5 milliseconds" does not mean much to the average maker of phone calls, but a "score" of 4.6 out of 5 for voice quality as a prediction of user experience is much more meaningful.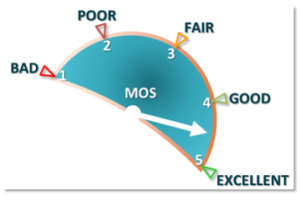 Similarly, a measure of the percentage of unsuccessful calls relates precisely to the frustration of a user whose call does not "get through".  The concept arose of a mesh of test calls running 24/7 across all parts of the company's network.  This would show not only the range of performance in any period, but would also flag up in real time any deviation from the expected grade of service.  Better still, it would allow support engineers the chance to investigate and intervene before users began to notice.
Dedicated team: Voice Quality of Service team


Such was the commitment to this approach that senior management took a crucial step.  They established a Voice Quality of Service team, dedicated to maintaining the standards of performance critical to customer satisfaction.  In partnership with Operations and Support colleagues, the team developed new and more sophisticated strategies for testing and early warning.  This also pushed out into areas including mobile (MVNO) and voicemail – in other words, ALL voice applications in their portfolio.
Ongoing partnership: A new software architecture for MultiDSLA




Against a background of significant improvements in customer satisfaction and account retention, Opale is developing new customized applications to streamline email alerting and summary reporting.  The key here is that these are tailored to the needs of Operations.  A new software architecture for MultiDSLA has enables these developments, opening new doors in objective voice quality assessment techniques.
Taking back control: link between the quality of experience (QoE) and customer satisfaction and retention




This story is a great demonstration of Opale's motto "Take back control" in action.  We cannot act usefully on hunches and guesswork!  There is a clear link in voice services between the quality of experience (QoE) and customer satisfaction and retention.  Gathering facts about network availability and performance makes timely and decisive action possible.
Contact Opale Systems or your distributor for more information.